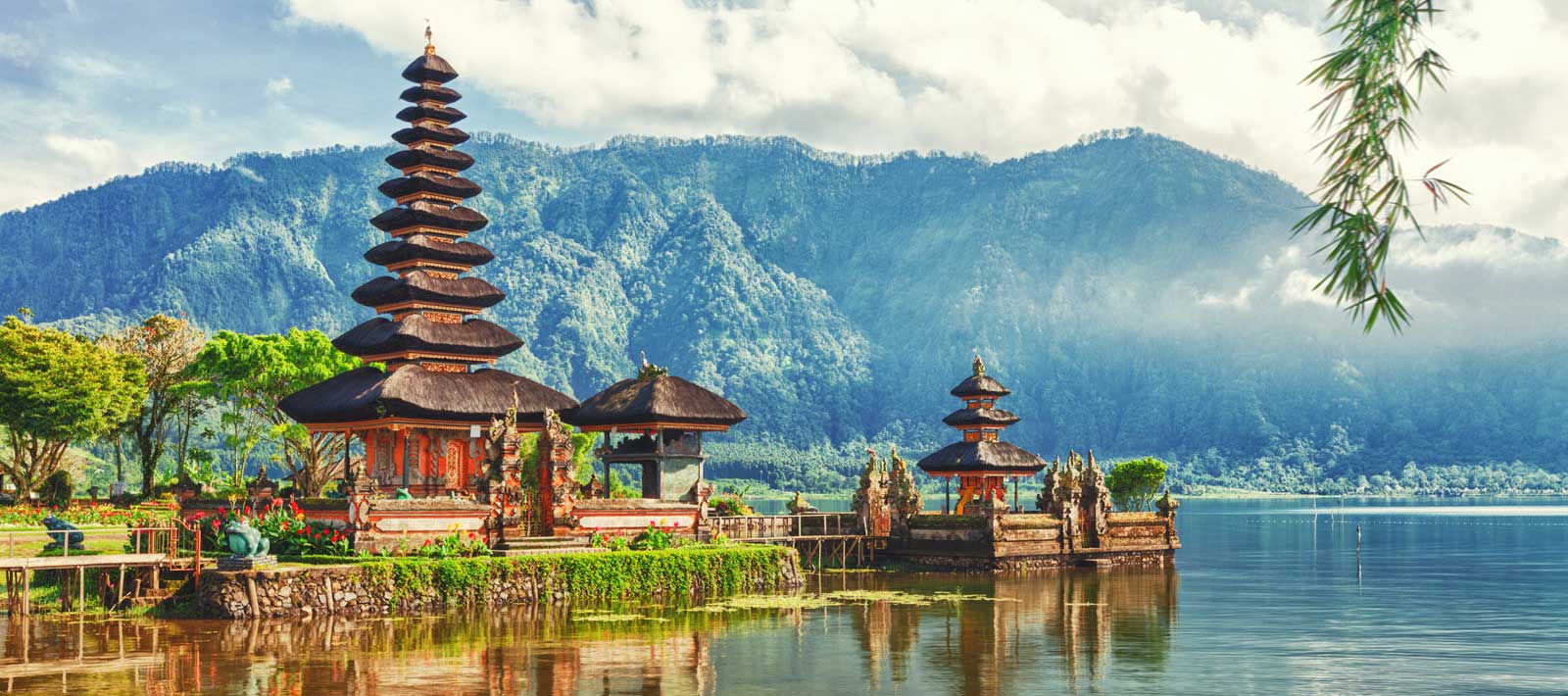 Lying on the beach, listening to the waves crashing along the shore and the sounds of birds singing in the trees – you're so happy to be finally enjoying yourself amoungst a group of awesome healers like yourself!
Where are you? Bali!
You finally stopped making excuses for your health and peace of mind… you have taken the first and most important step to "Getting out of your own way" and come to heal, refresh and recharge. You are finally taking the time for yourself to get it together once and for all… no more excuses about how "they can't do it without me" or "who will take over my shift" and my patients will have no coverage if I am not there!
Are you really in control or have you gotten so lost along the way that you forgot that YOU ARE THE HEALER? How can you really help when the "Healer is hurting so much?" It's your time, it's all about you. Let the soothing balm of the Balinese people bring you back to your own intuitive healed self. It's time to Love you…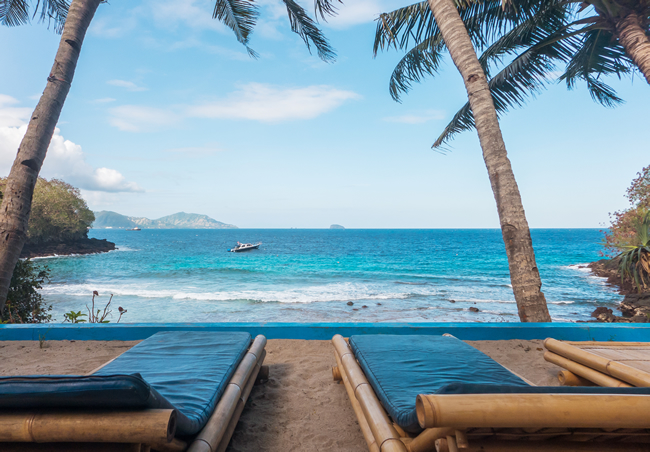 This transformational, all inclusive, once in a lifetime retreat is specifically designed for you if
You constantly give and give to your patients, your family and co-workers until there is nothing left for you.
You can't stomach any longer the injustices you see both with policy and insurance issues.
You can barely force yourself to do another patient charting or Oasis or find the correct ICD code.
You just cannot stomach one more lender requirement, bad attitude realtor or escrow officer.
You can no longer deny this Universal calling, you get signs like sequences of numbers, dreams, higher intuition and a Knowing, you can't be around the same people anymore as their vibration is really draining you on a soul level. You know you are supposed to be doing something else with all of your knowledge, but just not sure what it is or how to get there. If you feel called, KNOW that you are absolutely meant to be here.
You've had ENOUGH. You are experienced. You've just got to get away to Heal yourself, rest, re-organize and create a new plan to live life fully and happily…not like this!
You spend your days working and your nights doing paperwork, only to be behind no matter how hard you work.
You see people who profess to be SO very happy and having it all who are not stressed out, who live life on purpose, who are fit and healthy and talk about holistic healing, natural foods and are oh so calm and "together"
This is about you… if not now, when?
In this healing retreat you will be pampered while learning a new way, yet ancient way, of really taking care of yourself which lightens your food requirements, detoxes your mind and body and gives you the tools you were missing to RE-CREATE the life that has been calling out to you.
You will finally understand WHY you ended up in your profession, WHAT your Bigger mission is WHO you are here to serve… and HOW to implement it.
Now, it's not all working on ourselves here, part of inviting the energetic frequencies into our lives will include lots of fun, laughter and connection with other healers on a deep heart level. You will also travel with our group of like-minded sisters who have heeded the call to sacred sites, learn ceremony and ritual techniques and how to finally protect your energy and see WHERE you had been letting this precious life-force out that drained everything out of you.
This will be YOUR time to finally connect with your innermost calling. Try yoga, have wonderful Balinese massages and spa treatments daily if you'd like. You will meet Authentic purpose driven indigenous healers who have a message just for you. You will be taught ancient techniques for connecting to your souls highest purpose. You will be connected to WHY you are doing what you have been doing thus far in your life and WHY they have been waiting for you.
This is NOT an accident that you found us. Make no mistake, you are being called as all truth seekers before you to the "HEALERS JOURNEY" to get real with yourself and step into the life you are supposed to be living….. that disconnect you feel, is the calling…and of course it doesn't hurt to be in one of the most beautiful, sacred, calming environments in the world. Now, it's not all working on ourselves here, part of inviting the energetic frequencies into our lives will include lots of fun, laughter and connection with other healers on a deep heart level. You will also travel with our group of like-minded sisters who have heeded the call to sacred sites, learn ceremony and ritual techniques and how to finally protect your energy and see WHERE you had been letting this precious life-force out that drained everything out of you. We're waiting for you, The World needs you..
Now, it's not all working on ourselves here, part of inviting the energetic frequencies into our lives will include lots of fun, laughter and connection with other healers on a deep heart level. You will also travel with our group of like-minded sisters who have heeded the call to sacred sites, learn ceremony and ritual techniques and how to finally protect your energy and see WHERE you had been letting this precious life-force out that drained everything out of you.
We will also learn how to pick and implement the best herbs to make your herbal remedies for depression, anxiety, PMS, diabetes, headaches and more.
You will be taught many ancient practices including Infinity Quantum Qi Gong which Is a set of simple yet profoundly accelerated techniques that enhance self-awareness and self –healing on a multidimensional quantum level. It is an ancient spiritual art, synthesized with modern scientific knowledge.

The premise of this energy cultivation lies with Quantum Medicine and is a component of Vibrational Medicine.
This practice combines forms of breathwork, visualization and actualization of energy cultivation into noticeable somatic alignment and transformation.

This meditation in movement which recognizes that the body's qi or energy flows in waves, is based on the sacred geometry of the Infinity symbol, 8. The consciousness of this system accesses the intelligence of the DNA matrix.
The body is trained to connect to and receive the movement of these energy impulses. The focus is on the spine. It increases the vital life force in the meridians and energy matrix for cellular rejuvenation on a physical level and in the deep psyche.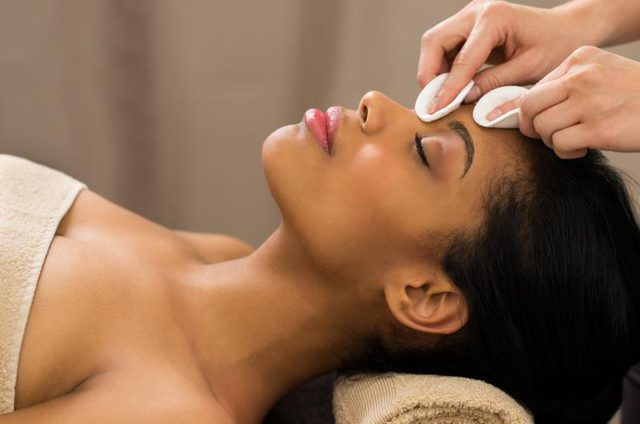 There is a whole field of research called psychoneuroimmunology that finds stress and its adrenal dysfunction can alter your immune system and make you susceptible to numerous illnesses. It can increase your chance of getting infections like colds and the flu, as well as more serious conditions such as irritable bowel syndrome, heart palpitations, anxiety, heartburn, nightmares and inflammation. Some researchers even believe that long-term stress may partially contribute to cancer.
Neuroscientists have found that brain structure can actually be altered by chronic exposure to stress hormones contributing to depression and anxiety. Research shows that women who do not take regular vacations were three times more likely to be depressed and anxious. This corroborates a survey that found people who take regular vacations reported feeling extremely happy with an overall feeling of well-being compared to those who did not vacation.
Chronic stress affects the part of the brain that inhibits goal-directed activities and causes problems with memory. Continuous work with no breaks or vacations can make people feel blocked and distracted, resentful and angry and have problems concentrating. Its No wonder your burned out! Please come take care of yourself so you can be there to guide others in their journey. Trust me, "If your not ok, they're not ok!"
11 nights in charming local hotels
Two nights in the stunning luxury hotel the last 2 nights of our journey
A relaxing authentic 60-minute Balinese massage
Visit to The world famous Tegalalang Rice Terrace
Tour of the worlds most famous coffee plantation "Lewak" Visit to the scenic Kintamani Volcano with lunch
Siring temple, (Holy water temple)
Tana lot Temple with sunset dinner at Dewi Sinta Restaurant
Herbal remedy making class included with master chef of Taksu Restaurant in Ubud
Optional Cooking class with Arif Springs
Special Blessing prayer ceremony with the Spiritual Healer of Bali
Special guest dinner with Dianne Van Koch
Dinner at Herbal Library and class on spices for healing
Farewell dinner with authentic Balinese dancers
All ground transportation in Bali and Gili Islands, entrance fees, sarongs to wear in temples and tips ($150 value)
Your local guides
Your round-trip airfare from home
One dinner and two lunches are not-included
Alcoholic beverages
Other non-included items would include souvenir shopping, personal phone calls, extra spa services, taxis, laundry, bell-boys, and tips for your room maid (we recommend $1-2 USD per day per person)
Personal, medical or trip cancellation insurance
Flights:
– You must arrive into the Denpasar Airport (DPS) on May 14th and depart May 26th, 2017 after breakfast. We'll have two airport pick-ups for the group arriving on May 14th – at 2 and 4pm. If you are not arriving in time to be on those transports we can help you arrange your own taxi to the hotel (at your cost).
– If you want to come earlier or stay later for some exploring – call Ales Struna (pronounced Alesh) our travel planner extraordinaire. He can help you design something fabulous as well as make sure that you actually end up in Ubud at the right time and in the right place!  Feel free to ring him at +1866.866.5566. He will be happy to assist you in making your plane reservations as well as pre and post excursions.
Your international round-trip air flight to Bali is not-included in the cost of the journey nor is any excess baggage you bring or take home.
The symptoms of burnout — constant exhaustion, disconnection from colleagues, family and friends and doubts about whether your job has any real purpose , depression and increased drinking, use of substances to deal with the overload— the intensity of the emotions, constant life and death issues and the recent barrage of regulations requiring more charting and paperwork and a stigma among colleagues against seeking help.
According to MedPage Today up to 71% of doctors report being completely burned out and can't find time to take a vacation with all of the additional paperwork mandated today!
Percentage of Nurses report being so burned out from staffing shortages and having to do multiple jobs with increased charting that they often consider leaving the profession altogether.
People who are responsible for taking care of others either in healthcare or business like real estate are so overloaded and burned out, they feel as if they can't go on without suffering some type of illness themselves.
Bali – is a 95-mile-wide island located in the Indian Ocean, only two miles east of the tip of Java and west of Lombok and Flores. Bali is a part of the Indonesian archipelago known as the Lesser Sunda Islands north of Western Australia.

We'll be spending six fabulous nights in the artistic city of Ubud enjoying the exotic culture, food, shopping, and the charming décor of our boutique Hotel located strategically located behind the famous Monkey Forest. You'll feel like you've found a secret oasis that only you know about.

The culture of Bali is unique. People say that the Balinese people have reached self-content. It is not an exaggeration that when a Balinese is asked what heaven is like, he would say, "Just Like Bali without the worries of mundane life."  I see this daily with my own eyes. The Balinese people are magical, so loving, peaceful and calm.  Festivals and prayers are almost daily in Bali. It is very common to see people dressed in traditional dress walking together in ceremony down the roads towards a temple or someone's house.  You will see women with baskets of flowers, incense and foods laying offerings outside homes, work spaces and on roads offering blessings daily. It is quite beautiful and reminds us to be grateful every day for everything.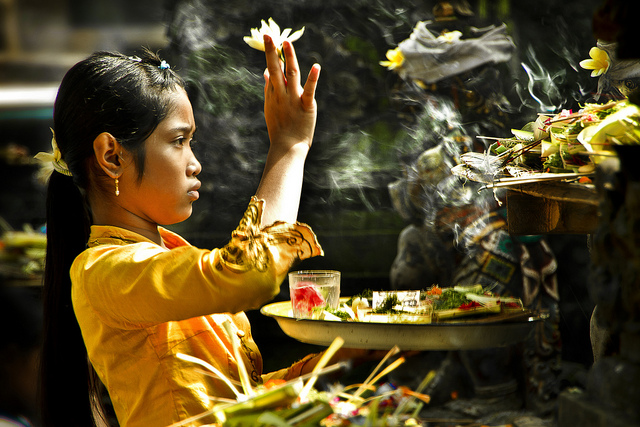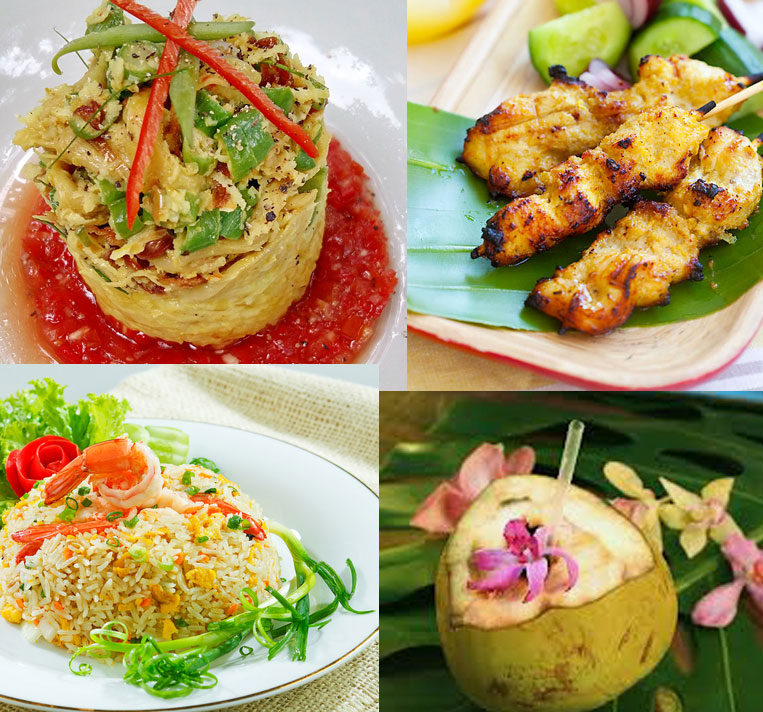 The food is incredible and Bali is known for its traditional Indonesian, Western, Vegetarian, Raw, Vegan restaurants. We will have not one, but two famous chefs internationally known showing us their culinary skills.
They use plenty of fresh herbs and spices. You will find everything from Vegetarian, Raw, Vegan foods to Slow Roasted Meats and Sauces.  Chefs come from all around the globe to prepare the best, high quality fresh foods in Bali. Plan on getting plenty of  fresh juicing here as well.
The Balinese Silver craftwork is stunning, the rooms beautifully appointed, and the atmosphere is the perfect cross between Balinese chic and a holistic healing vibe.
The food is incredible and Bali is known for its traditional Indonesian, Western, Vegetarian, Raw, Vegan restaurants. We will have not one, but two famous chefs internationally known showing us their culinary skills.
For sure you'll fall in love with the gentleness of the Balinese people and there's no way you're going home without a piece of Bali – whether it's silver jewelry from world famous crafters from Celuk village, hand-painted batiks, chiseled wood carvings, tribal art and silk sarongs, I guarantee you will take a piece of Bali home with you.
Do take a moment to watch the video to get a feel of Bali
What can I say? I LOVE Bali. That is why I live here. It is a beautiful island amongst thousands with vast contrasts from rice fields to beaches to volcanoes.
The people are as diverse as the stunning landscape, with Balinese Hindus and Muslims making up the majority of the current population.
Hinduism is the predominant religion in Bali and it is often said it is a cross between Buddhism and Hinduism. Islam is the predominant religion of many of the other islands although there are Christians and Jewish people living in the country too. Bali is like a country unto itself being very open and accepting of tourists.
The people pride themselves in being tolerant and open and abhor violence. The King and the Balinese government are strongly against terrorism and have security measures in place to prevent negative influences from taking hold in their country.
There haven't been any warnings for Bali and it is considered quite safe to visit and in fact – there is a very large expatriate community living in Bali, including me, because it is such a beautiful and delightful city with fabulous restaurants reasonably priced, lots of activities, and a fascinating culture.
Most of the people speak both Balinese and Indonesian – so if you speak Balinese you will have an especially fun time!
However, English is spoken by most people who interact with tourists so you will have no problems communicating with folks while wandering around town.
Day 1
Day 2
Day 3
Today we have a full day of sightseeing: After breakfast we head out in a comfortable air conditioned ride to Tegalalang Rice Terrace:
Tegalalang Rice Terrace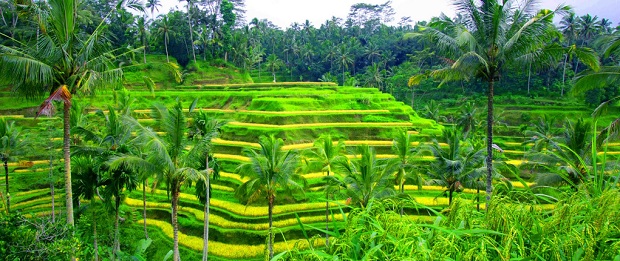 Tegalalang Rice Terrace is the best rice terrace in northern part of Ubud Village. According to history, was passed down by a revered holy man named Rsi Markandeya in the eighth century. Tegalalang forms the three most splendid terraced landscapes in Ubud shared region, with the others being in the villages of Pejeng and Campuhan. Tegalalang Rice Terrace alone has an outlook that spreads down before you and away to the rice terraces on the slopes across the valley. The high roadside location is cool and breezy and it is a well known spot for tourists to stop and take photos. Tegalalang Rice Terrace offer a perfect Bali photo opportunity with its dramatic views.
Next we head off to the Famous Healing Tampa Siring Temple.
Tampak Siring Temple or Holy Water Temple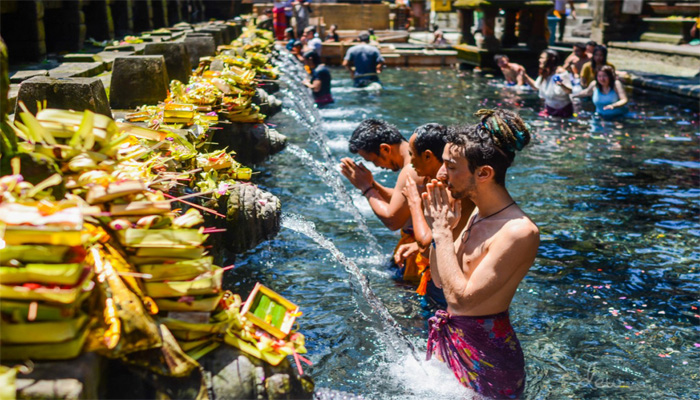 Tampak Siring Temple or Holy Water Temple is believed to be a place to purify our selves from the bad influences of life. (Who doesn't need this right?) we will discover the traditional showers sourced from the springs at this temple. The water that comes out from the shower is believed to eliminate all kind of diseases including adverse effects in the human body/life and give revitalize the energetic meridians dulled by our Wester fast-paced lifestyle. This place is very famous in Bali and many local people come for healing. It has been appointed as one of the tourist destinations in Bali.Next we visit a famous coffee plantation where you can sample the Balinese coffee and "Luwak" coffee. This is the most famous coffee in the world!
Kintamani Volcano is next on our adventure.
Kintamani Volcano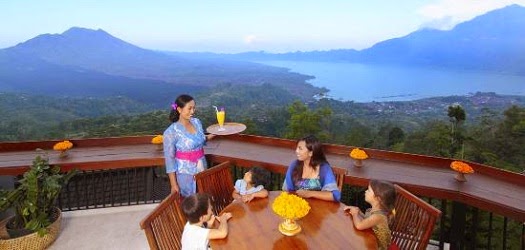 Bali volcano, also referred to as Kintamani volcano or Mount Batur as a whole, is a popular sightseeing destination in Bali's central highlands. The magnificent views of the 13sqm Batur caldera lake serves as the main attraction, surrounded by the captivating Mount Batur range. You will get some amazing photos here. Your lunch will serve in Kintamani restaurant with the scientific view of Mount and Lake Batur.
Tanah Lot Temple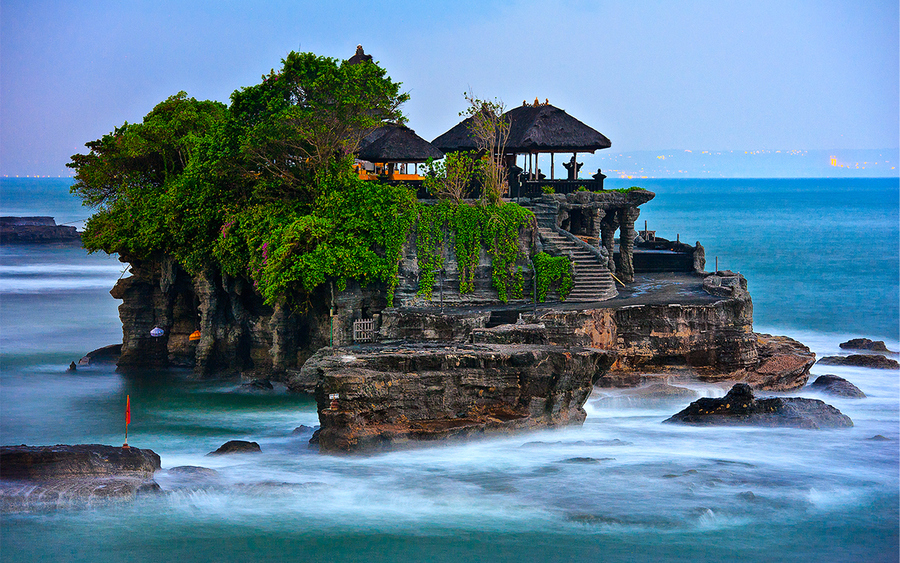 Tanah Lot Temple Admiring the magnificent sight of the temple and listening to the waves crashing against the rock walls. The best sunset spot in Bali! After that we will Dinner at Dewi Sinta Restaurant in Tanah Lot area.
Arrive back at hotel in the evening around 10 pm.
Day 4
Relax during the day at our pool, have one of our many types of massages or facials at our spa. Optional Silver jewelry making class with famous silversmiths where you can design your own unique one of a kind pieces of  jewelry. We will also have a complimentary Jamu making class from the famous Arif Springs culinary chef at Taksu Restaurant in Ubud. and shopping in town, with Healing with Healer ceremony.
Day 5
Day 6
Early Drive to Panang Bai, take ferry to  Gili Air and then a short boat ride to Gili Meno Island. We go by hours drawn carriage to our 4*hotel directly on the beach where you can relax or swim in the pool which is also directly on the beach. Dinner tonight on the beach with fresh grilled seafood (vegetarian options available also)
Day 7
Day 8
After breakfast we head over to Uluwatu Hindu Temple
Uluwatu Hindu Temple
Without a doubt, what makes Uluwatu Temple spectacular is its cliff-top setting at the edge of a plateau 250 feet above the waves of the Indian Ocean. 'Ulu' means the 'top' or the 'tip' and 'watu' means a 'stone' or a 'rock' in Balinese. Several archaeological remains found here prove the temple to be of megalithic origin, dating back to around the 10th century. There are two entrances to Uluwatu Temple, from the south and the north. A small forest lies at the front and hundreds of monkeys dwell here. They are believed to guard the temple from bad influences. The serpentine pathway to the temple is fortified by concrete walls on the cliff side. It takes about an hour to get from one end to another as there are several fenced points along the way to stop. The views from the bottom of the water surging up against rocks and the ocean horizon are remarkable. The Balinese Hindus believe that the three divine powers of Brahma, Vishnu, and Siva become one here. That belief results in making Uluwatu Temple a place of worship of Siva Rudra, the Balinese Hindu deity of all elements and aspects of life in the universe. Pura Uluwatu is also dedicated to protect Bali from evil sea spirits.
Day 10
Van to Denpasar to get flights back home